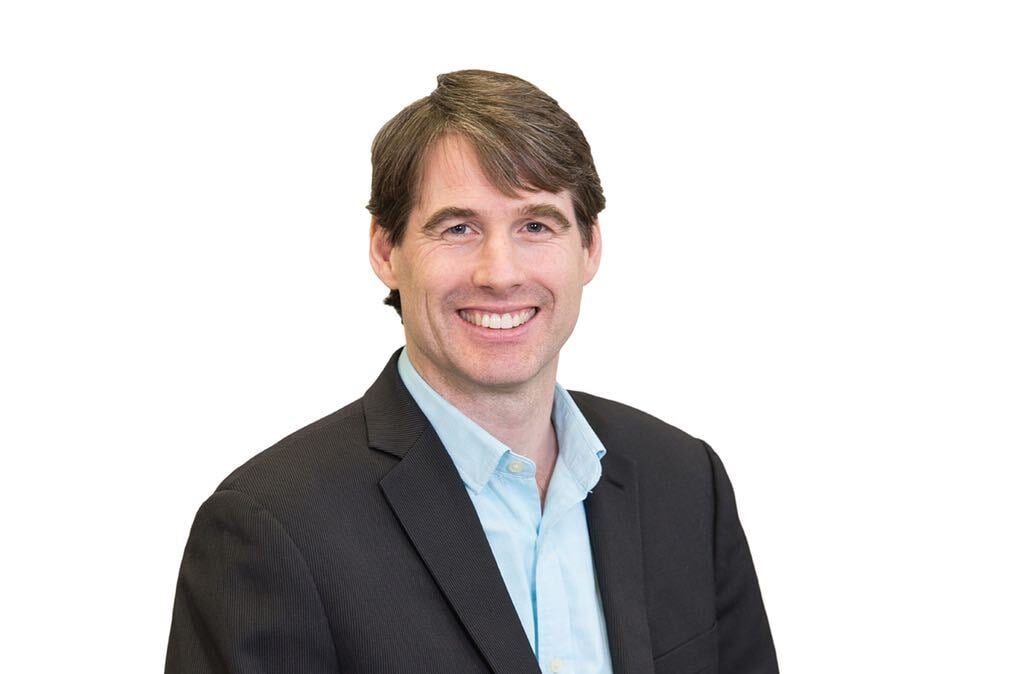 Global industry leaders unify their technologies & expertise to lower carbon emissions
Carbon capture technology provider Svante is using Gasmet FTIR gas measurement technology at the Lafarge cement manufacturing site in Richmond, BC Canada to optimize process efficiency & quality control.
Svante is a leading provider of commercially viable, economically scalable, second generation carbon capture technology which quickly captures (CO₂) carbon dioxide from flue gas, concentrates it and releases it for safe storage or industrial use.
Carbon capture and storage (CCS) technology can capture up to 90% of the CO₂ emissions produced from the use of fossil fuels in electricity generation and industrial processes, preventing the carbon dioxide from entering the atmosphere.
Svante's approach is tailored specifically to the challenges of separating CO₂ from nitrogen contained in diluted flue gas generated by industrial plants such as cement, steel, aluminum, fertilizer and hydrogen, which is typically emitted in large volumes, at low pressures, and dilute concentrations.
In 2019, LaFarge selected Svante and implemented Project CO2MENT with the objective to make its Richmond plant the most carbon efficient cement plant in Canada. Svante connected with its analytical instrumentation partner, Vanko Analytics to help solve the demanding gas monitoring applications associated with carbon capture processes.
Vanko, the western Canada distributor of Gasmet Technologies assigned engineering team lead, Paresh Gandhi to integrated its proven multi-stream sampling system expertise with the turnkey Gasmet FTIR multi-gas CEM system.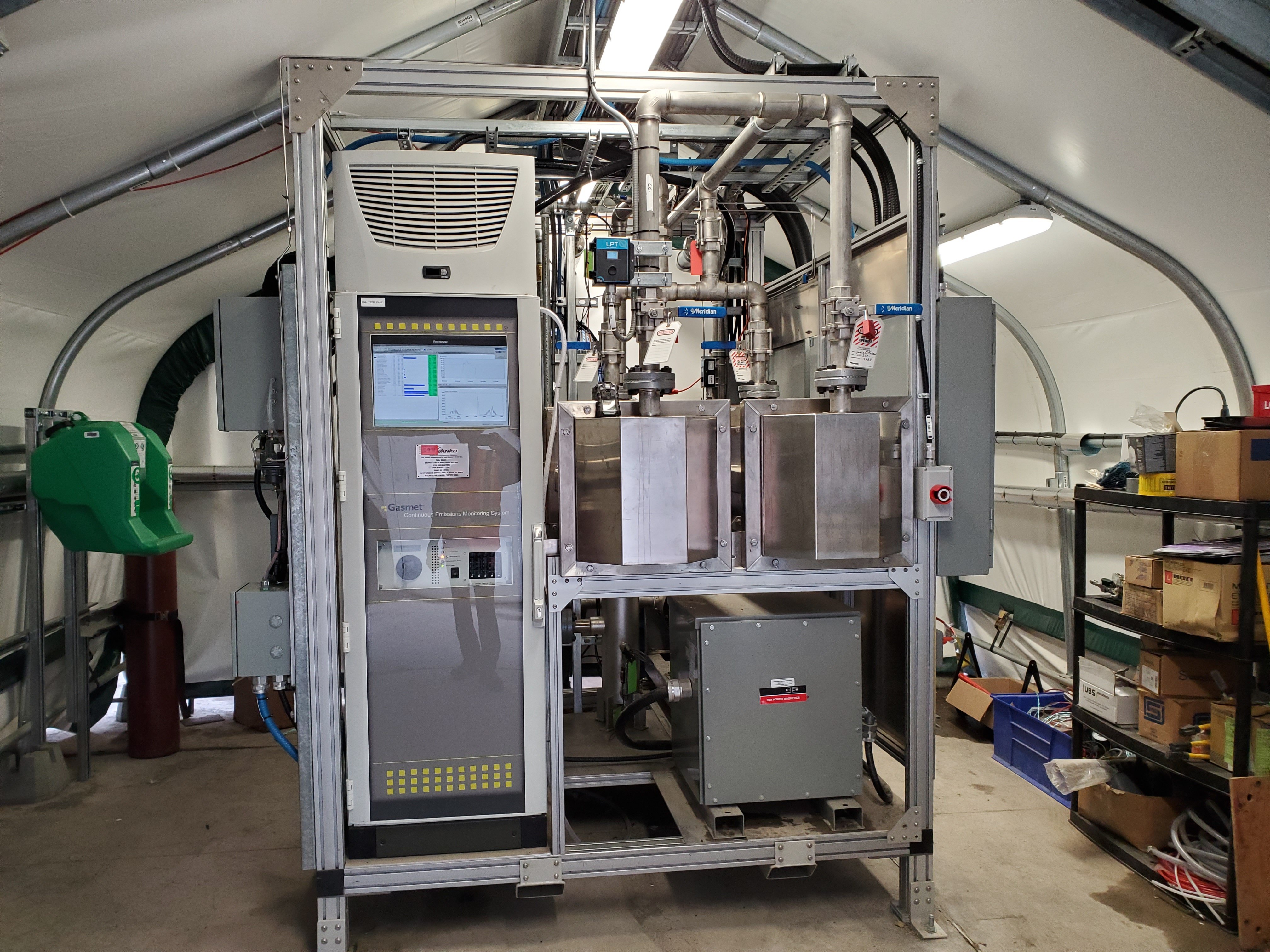 The value of accurate analysis
Brett Henkel, co-founder & VP strategic accounts and government affairs at Svante explains that the company chose the Gasmet CEM (continuous emission monitoring) system for this project following an engineer-led review of available technologies.
"We then had a collaborative discussion with Vanko about how the technology would meet the timelines of the project and fit in with our financial parameters," he recalls. "Rather than being a typical buy-sell transaction, this was more of a joint effort to figure out what would work best for all parties."
Allan Lyster, analytical product manager at Vanko observes that technology capable of making this type of measurement to the level of accuracy required is not widely available.
"Gasmet's FTIR measurement technology is very accurate and cost effective compared to other solutions – and we were lucky to have engineers who appreciated the value of accurate analysis," he says. The CEM system enables plant owners to monitor CO₂ levels in addition to other gases from a library of more than 5000 compounds.
The right system for the job
Jamie McKerrow, director of engineering at Svante notes that the fact that the system was specifically designed to measure flue gases and was able to be installed in an industrial environment were important considerations. "The unit we used was a demo machine and Gasmet did a great job of commissioning it rapidly," he adds.
Because the project was in its early stages it was important to have some flexibility around the acquisition of the CEM system. To this end the machine was initially supplied on a rental basis while the funding for the additional stages of the project was confirmed.
The Gasmet CEM system was implemented in conjunction with Vanko's multi-stream sampling system, which supports hot/wet analysis of each stream. One of the benefits of the FTIR measurement technology is that moisture does not have to be removed from the sample, explains Lyster.
"Vanko and Gasmet have been excellent to work with," says Henkel. "The commissioning phase required some learning on our part but since then we have not had any issues from a gas analyzer perspective."
He says Svante invested heavily in developing a good understanding of gas composition for this project and that will continue to be the case for other projects.
"The feedback from Svante has been very positive," concludes Lyster. "The company is looking at increasing the number of streams it can run through the analyzer and the support from Gasmet has been very helpful. We were confident the analyzer would provide as much - if not more - information than Svante needed."
Allan Bradey, Technical Manager, Gasmet Technologies Inc.
The Svante Carbon Capture System used a Gasmet FTIR CEMS system with three sampling points that allows enhanced flexibility for this pilot R&D project. The system is able to selectively sample from three points of interest and give minute-by-minute gas data measures for up to 50 compounds simultaneously.
An inherent strength of the FTIR gas measurement during this research phase is its ability to identify 'unknown' gases in the flue gas that have formed in the combustion with varying fuels. The FTIR CEMS is controlled using Gasmet's Calcmet™ software which can scan a measured sample stream and perform an identification using a 5000 chemical database much like fingerprint identification.
The Gasmet FTIR CEMS provides Svante a means to dynamically control the operation as chemicals that could negatively impact the carbon capture process are analyzed in near real time as the stack gases being scrubbed can change in composition. The three sampling locations increase control to ensure the capture process runs at maximum efficiency.
The Gasmet FTIR CEMS keeps the flue gas sample hot during the entire analysis process; this ensures that all gases are measured representatively. Other CEMS systems chill the sample to remove water and this chilling process also removes water soluble components such as HCl, HF, ammonia and some VOCs.
Image: Brett Henkel, co-founder & VP strategic accounts and government affairs at Svante.
Are you interested in emissions monitoring? Download a free copy of our emissions monitoring handbook below and learn more about the best available technologies and solutions to do effective emissions monitoring and sampling:

EMISSIONS MONITORING HANDBOOK
In this guide you will learn more about:
Industrial Emissions Monitoring & Suitable Technologies
Quality Assurance
WI BAT Conclusions for waste incinerators and co-incinerators
LCP BAT Conclusions for large combustion plants
Gasmet's Solutions for Emissions Monitoring
Related articles:
CEMS II e Increases Flexibility in Continuous Emissions Monitoring

Introduction to Quality Assurance of Continuous Emissions Monitoring

Continuous Emission Monitoring Ensuring Cleaner Air and Better Safety
Waste Incineration
Power Plants
Cement Production
Raw Gas Measurements
Compliance Measurements
Aluminum Production
Fertilizer and Nitric Acid Production